At NAB 2011 Blackmagic Design presented the HyperDeck Shuttle. According to the website of Blackmagic Design it's the world's smallest recorder for uncompressed video via HD-/SDI or HDMI.
Top-10-Features:
Transport Control: Buttons for Record, Stop, Next Clip and more!
Display Button: Activates the display mode.
Power Button: Power on and off. Hold button for 1 sec to turn off.
Video Status: Shows a valid video input is present.
SSD Status: Shows reads and writes from your SSD.
Battery Level: Shows charge state of the internal battery.
Power Supply Connection: Charge and power your HyperDeck Shuttle.
HDMI Connections: HDMI 1.4 capture and playback connections.
SDI Connections: SDI/HD-SDI input and output connections.
Mini USB 2.0: Update your software and change settings!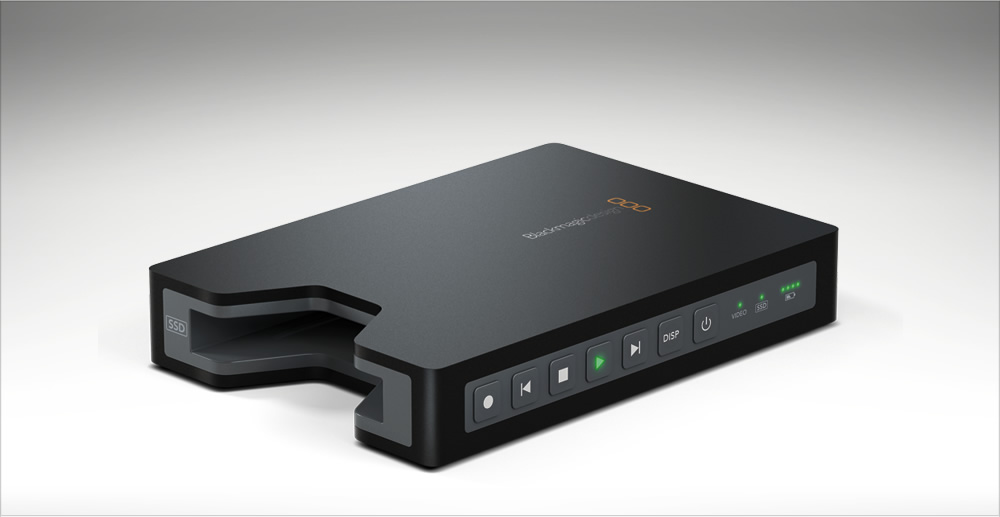 Recommended retail price: 345,- $