Jag35 offers an upgraded version of their Tripod Plate called Tripod Plate Pro.
The Tripod Plate Pro is a much sturdier, stronger, and robust version of the standard Tripod Plate. It will support your shoulder rig and many accessories with less flex and more support. The Tripod Plate Pro will allow you to connect any set of rods to a tripod.

It is made of aluminum and features a cheese plate that contains both 1/4-20 and 3/8 holes that will let you mount to any 1/4-20 and 3/8 threaded studs. It will work perfectly with our Shoulder Rigs and Bottom Rods that are designed for our DSLR Cage.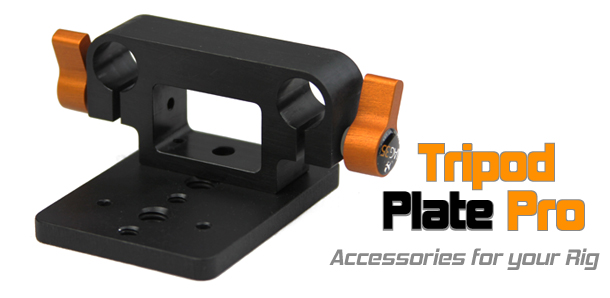 Read more at Jag35.com
« cineZEN cineGLIDE Slider for HDSLR Matrox Convert DVI Plus ships »