Angenieux's got a new zoom lens. They unveiled it at NAB 2011. It's got a zoom ratio of 2.7x and an aperture of 2.8. It weighs about 4.3 lbs.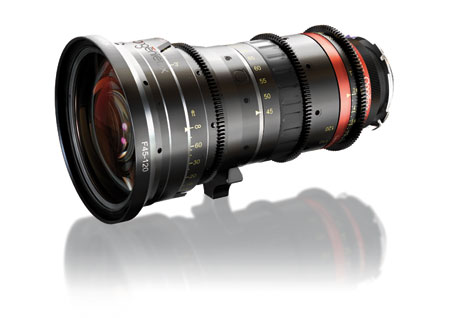 Short enough for handheld cameras, steadicam or crane, long enough to capture that perfect close up, the Optimo 45-120mm is truly a new tool in cinematographer's palette.

The new Optimo 45-120mm is designed with similar specifications as the award winning family of 15-40mm and 28-76mm lightweight Optimo lenses. It perfectly complements the other lightweight Optimo zooms to create a unique, 3 zoom lens system with total combined focal range of 15-120mm.
« The Hobbit: Andy Serkis serves as Second Unit Director Canon XF305 and XF300 with new 3D capabilities »